I have decided to do a month in honor of my granny, Ouma Stienie. She is the most lovable and most humble person I know.
So you might ask: Why is she the Wonder Woman of your family?
Besides the fact that she is 93 years old and has only been to hospital twice in her life (with the exception of the birth of her 4 children), she went through such a hard time many years ago and had to face the reality of this story many times in her life, but still she did not let this get her down.
On the afternoon of 27 January 1970 a school bus stalled on a railway line and was hit by an oncoming train. Johan le Roux was one of the young men on the bus that day, and he is hailed as a hero for his actions in assisting other children to climb out of the bus. 23 children passed away that day, including Johan. He was awarded the Wolraad Woltemade Decoration for Bravery (Posthumous Award).
Johan was my grandmother's second child.
My granny came to live with us in a granny flat when I was about 5 years old, so I grew up with her always being around. I have heard her tell the story many times of how she heard about the accident and then went to look for Johan at the accident scene and the hospital. And how she was told that her son has passed away. Every time she told the story, my heart would hurt for her, but after the birth of my own son, my heart would break for her every time I even think about this. How did she manage to go on with her life everyday for 50 years? And she is still going at it.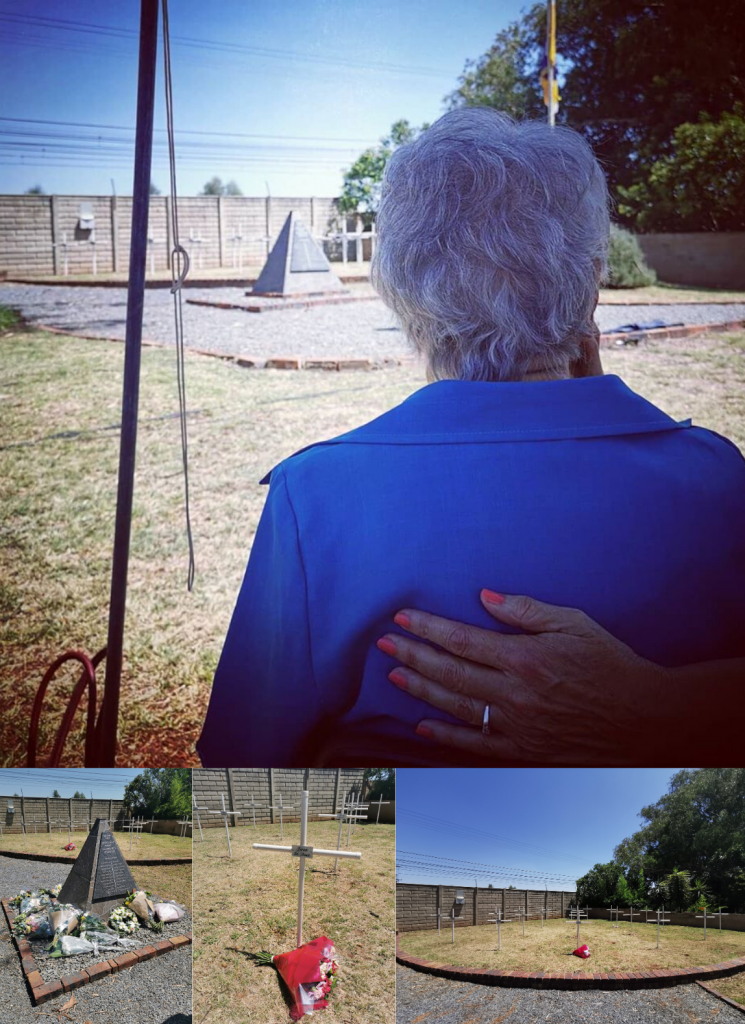 We are truly blessed to still have her around and to have her be part of our children's life. She is so good with them and Logan loves her so much!
She is the person who taught him where milk comes from… We had such a great laugh and she enjoyed his reaction so much. Tears of laughter were rolling down her face that day.
I have so much respect, love and admiration for this woman and I have learnt so much from her.
She truly is our Wonder Woman!